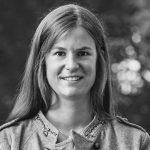 Isalyne Coûteaux
Director of Corporate Development
Isalyne (Master 2 in International Economics and Development, Brussels) is a project officer for the environment unit. She joined Baastel's Europe team in May 2016 and since September 2018 has been working from Baastel's Canadian office in Gatineau. Before joining Baastel, she worked for more than two years in Brussels at the Lunt Foundation, an organization that promotes social entrepreneurship. She took part in the creation and development of the Foundation, and managed project development and monitoring. A passionate traveler, Isalyne has spent several months working with a development NGO in Peru, as well as working on a small farm in Canada. She speaks fluent French and English and has good knowledge of Dutch and Spanish.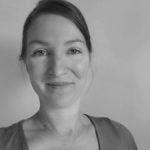 Mylène Castonguay
Project Manager
Mylène (BA in International Studies and Modern Languages; MSc in International Development and Humanitarian Action) joined the Baastel team in 2017 as a project officer, mainly supporting the socioeconomic development division. Before joining Baastel, Mylène spent two years working for the NGO SUCO in Haiti, identifying donors and funding opportunities as well as developing partnerships. She also worked on a participatory process to define SUCO's five-year programming in Haiti. Mylène is fluent in French and English, has working proficiency in Spanish, and intermediate knowledge of Haitian Creole.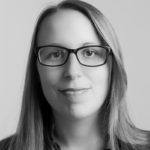 Emilie Muller
Project Manager
Emilie (Master's in European Law) joined Baastel's Corporate Development Team in 2019. She is responsible for preparing technical proposals in the fields of environment, biodiversity protection, and natural resource management as well as managing Baastel consulting mandates. Emilie has a good knowledge of West Africa based on project management experience in the voluntary sector and in consulting firms where she managed technical assistance programs in Guinea, Chad, and Mali. She is fluent in French and English and has a basic grasp of German.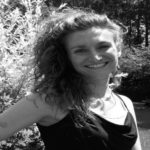 Oriane Althaus
Project Manager
Oriane (BA in English-German Translation; Master's in Population and Development Sciences) joined the Corporate Development Team in Brussels in April 2019 after working for three and a half years in Haiti as an administrative, financial, and project manager in a local orphanage supported by international donors. Before that, she worked in a cultural center in Belgium and held internships in Benin and Italy. In Benin, she participated in project design activities for APEFE. In Italy, she worked at the ILO International Training Centre in the translation unit and in the International Labour Standards, Labour Rights and Gender Equality Programme. She speaks French, English, German and Haitian Creole and has an intermediate knowledge of Italian.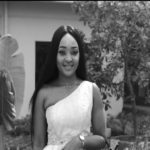 Cyndie Gnonlonfoun
Project Manager
Cyndie (BA in International Development and Globalization) joined the Baastel team in 2019. She supports the environment division for responding to call for tenders, administrative management of won mandates, as well as the overall development of business opportunities. She is fluent in French and English.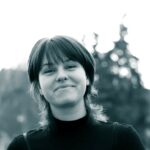 Andrea Galante
Project Manager
Andrea Galante holds a Degree in Cooperation and Development, with specialization in Rural Development sector. Among other courses, she has obtained in-depth knowledge in M&A, facilitation, and participatory processes of the Project Cycle Management system. She worked in the field as project manager for development projects funded by EU in Bosnia Herzegovina, Srebrenica, Angola, Brazil, Mozambique, and Thailand. Within Baastel, she is actively involved in the Corporate Development Team as project manager. Andrea is fluent in English, Spanish, Italian and Portuguese.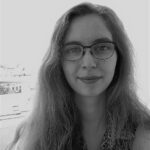 Amelie Willaerts
Project Manager
Amelie (MA in Population and Development Studies) joined the Corporate Development team of Baastel in 2021. Based in Brussels, she supports the environment division with the preparation of technical proposals and the management of consultancy mandates. Since the end of her studies, she has been working for consultancy companies engaged in international cooperation in the fields of agriculture, environment and energy; where she became familiar with international financing institutions procurement procedures (EU, WB, AfDB, ADB, AFD, UN…). She also worked as an intern in the European parliamentary committee of Development and the ACP-EU Joined Parliamentary Assembly. Amelie is fluent in French, English and Polish and has some basic knowledge of Spanish.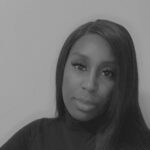 Jennifer Makambo
PROJECT OFFICER
Jennifer (B.A. Political Science & International Cooperation) joined the Baastel team in 2021. She provides administrative services for all corporate development units. She is fluent in English and French and she has a good level in Spanish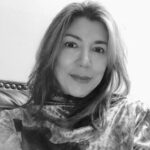 Silvia Nogueira
accounting technician
A Brazilian and Canadian citizen, she has a degree in Accounting Sciences and a postgraduate degree in Environmental Management with a specialization in environmental accounting, an ISO 14001 course certificate that deals with environmental impacts, inspecting and testing systems to meet environmental compliance. She also took technical courses in oil and gas, to better understand the oil industry, and in launching companies, to learn about commercial activities in Canada. She's currently preparing to take the exam for the Canadian Chartered Accountant, with the CPA Ontario. She voluntarily developed a water storage project in the northeast region of Brazil that was selected and sponsored by Rotary International. Her previous roles was an accountant for an infrastructure project and head of administrative coordination for an education project, both at the World Bank in partnership with the Government of Brazil. She's fluent in Portuguese, English and I am constantly learning French, Spanish and Italian.