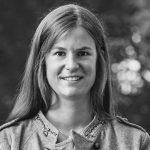 Isalyne Coûteaux
Director of Corporate Development - isalyne.couteaux@baastel.com
Isalyne (Master 2 in International Economics and Development, Brussels) is a project officer for the environment unit. She joined Baastel's Europe team in May 2016 and since September 2018 has been working from Baastel's Canadian office in Gatineau. Before joining Baastel, she worked for more than two years in Brussels at the Lunt Foundation, an organization that promotes social entrepreneurship. She took part in the creation and development of the Foundation, and managed project development and monitoring. A passionate traveler, Isalyne has spent several months working with a development NGO in Peru, as well as working on a small farm in Canada. She speaks fluent French and English and has good knowledge of Dutch and Spanish.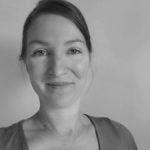 Mylène Castonguay
Project Manager
Mylène (BA in International Studies and Modern Languages; MSc in International Development and Humanitarian Action) joined the Baastel team in 2017 as a project officer, mainly supporting the socioeconomic development division. Before joining Baastel, Mylène spent two years working for the NGO SUCO in Haiti, identifying donors and funding opportunities as well as developing partnerships. She also worked on a participatory process to define SUCO's five-year programming in Haiti. Mylène is fluent in French and English, has working proficiency in Spanish, and intermediate knowledge of Haitian Creole.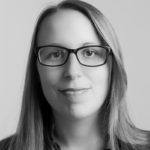 Emilie Muller
Project Manager
Emilie (Master's in European Law) joined Baastel's Corporate Development Team in 2019. She is responsible for preparing technical proposals in the fields of environment, biodiversity protection, and natural resource management as well as managing Baastel consulting mandates. Emilie has a good knowledge of West Africa based on project management experience in the voluntary sector and in consulting firms where she managed technical assistance programs in Guinea, Chad, and Mali. She is fluent in French and English and has a basic grasp of German.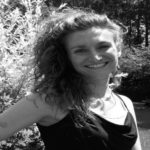 Oriane Althaus
Project Manager
Oriane (BA in English-German Translation; Master's in Population and Development Sciences) joined the Corporate Development Team in Brussels in April 2019 after working for three and a half years in Haiti as an administrative, financial, and project manager in a local orphanage supported by international donors. Before that, she worked in a cultural center in Belgium and held internships in Benin and Italy. In Benin, she participated in project design activities for APEFE. In Italy, she worked at the ILO International Training Centre in the translation unit and in the International Labour Standards, Labour Rights and Gender Equality Programme. She speaks French, English, German and Haitian Creole and has an intermediate knowledge of Italian.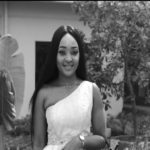 Cyndie Gnonlonfoun
Project Manager
Cyndie (BA in International Development and Globalization) joined the Baastel team in 2019. She supports the environment division for responding to call for tenders, administrative management of won mandates, as well as the overall development of business opportunities. She is fluent in French and English.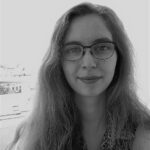 Amelie Willaerts
Project Manager
Amelie (MA in Population and Development Studies) joined the Corporate Development team of Baastel in 2021. Based in Brussels, she supports the environment division with the preparation of technical proposals and the management of consultancy mandates. Since the end of her studies, she has been working for consultancy companies engaged in international cooperation in the fields of agriculture, environment and energy; where she became familiar with international financing institutions procurement procedures (EU, WB, AfDB, ADB, AFD, UN…). She also worked as an intern in the European parliamentary committee of Development and the ACP-EU Joined Parliamentary Assembly. Amelie is fluent in French, English and Polish and has some basic knowledge of Spanish.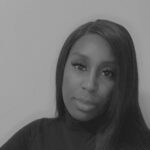 Jennifer Makambo
PROJECT OFFICER
Jennifer (B.A. Political Science & International Cooperation) joined the Baastel team in 2021. She has 3 years of experience as an administrative officer mainly for the Canadian and Quebec governments. At Baastel, Jennifer provides administrative services for all corporate development units. She is fluent in English and French and she has a good level in Spanish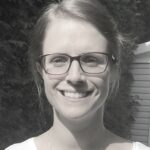 Catherine Therrien
Culture and Talent Manager - catherine.therrien@baastel.com
Catherine (B.A.A. - Industrial Relations and Human Resources) has more than 5 years of experience in human resources management and puts people at the heart of her practice. Prior to joining Baastel, she worked as a Human Resources Consultant at Commission Scolaire des Draveurs and Collège La Cité. She now supports Baastel's management team in implementing HR best practices at all levels to create a rewarding and equitable work environment. She is fluent in French and English and has a basic knowledge of Spanish.
Ruth Germain
Project Officer
Ruth (MPA - Environmental Sustainability; Certificate in Development Project Management) is a Project Officer in the Corporate Development Unit. She supports both the Environmental Division and the Social and Economic Division by providing administrative services. Prior to joining Baastel in 2023, Ruth worked for over 5 years for the Haitian government as an internal auditor. She is fluent in Haitian Creole and French and has an intermediate knowledge of English.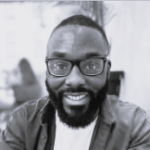 Arno Bongo
Accounting Technician
Graduated in accounting since June 2018, Arno started as a general accountant for The Kooples Group in November 2018. Still in accounting within the company, Arno turned to e-accounting commerce in December 2020. With more than 4 years of experience, Arno decided to embark on a new challenge when he arrived at Baastel in February 2023 as an accounting technician. He is in charge of supporting not only the financial director in all the daily accounting tasks but also in the accounting of the payroll and in the various administrative tasks (support of the people in charge of the project). He speaks French, has good notions of English and basic notions of Dutch.